by Jaime Gil de Biedma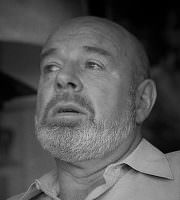 Sometimes life is as short
And as complete as a minute
– when I let go and you let go –
It picks up pace and longer lasts.
Sometimes life is fuller
And it invites us both
To its palace, in the middle of the week,
Or Sunday, just wandering about.
Then, life gets measured
In love units you bestow,
So infinitesmal they are forgotten
In happiness and confusion.
Life is at times but very little
Yet so intense - if it suits you -
Even the pain you cause me
Gives another meaning to being.
Life; thereafter it's about us
To the most despicable end.
For to love each other is a penance
And an abyss to live together.
Last updated November 29, 2022