by John Lars Zwerenz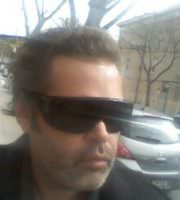 THE JOURNEY OF AENEAS
As Troy was burning, its scarlet embers
Lighting the dawn, founding a band of troubadours,
A prince sailed on whited waves to western shores,
In a wooden ship, with its tempest loving members.
His cult, like a bower, flourished in the sand;
He created a new, alabaster throne,
Made of colonnades and gardens, where fresh seeds were sown
Of immaculate roses, in a new, Latin land.
Their tall, florid grandeurs framed the grand palace
Made of stately marble, freedom and gold.
Into his empire arrived the virile and the old.
He knighted kings, and drank from each chalice
A mosaic of spirits - of Lavinian's sun,
Defeating young Turnus, and the gods, one by one.
John Lars Zwerenz
From:
Sonnets of Dusk and Dawn by John Lars Zwerenz (First Edition)
Last updated November 28, 2015