by John Lars Zwerenz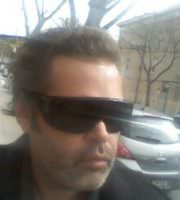 In the summer she paces on the promenade,
Among the blooms of the enclave, of the garden.
She gazes on the distant grasses of the glen,
Walking in the breezes of cool, fragrant shade.
And when perfumes of the park flow through her hair,
She pines for the dark and a kiss beneath the fronds.
In the sanctuary of the vast, marble square,
She roves among the lilacs, and the blue, scented ponds.
Her heart is liberal, she is courteous and kind.
The garden's blooms entrance her eyes, and fill her mind
With dreamy thoughts of night, and boons of the season.
She strolls in the moonlight, consumed with only love.
She sings to the blue jays in the tall trees above.
And she lauds God alone, the crown of her reason.
From:
ECSTASY AND OTHER POEMS
Copyright ©:
2018 ATLA BOOKS
Last updated January 12, 2019