by John Lars Zwerenz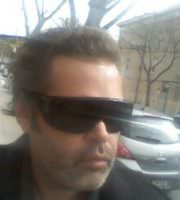 The song of your love
Which descends from above,
Is of branches, of leaves,
Gracing cathedrals, where boughs are bent.
It is of flowery, redolent
Victorian eves;
It is of a wistful, splendid, pristine scent.
Your sonata of the crested sea
Calls me like a siren's, enchanting, full of melody;
My soul becomes yours by your sonorous voice.
I am enraptured, captured, without a choice,
By your sable eyes, my princess,
Which hath possessed me so.
In a state of angelic, wondrous grace,
Hither and there, like a breeze I go,
Beneath your battlements, in the wintry snow,
I behold your face,
And your flowing, white dress.
Among the streams and watercress,
As the sallow sun dies,
Among the slender fountains' languorous sighs,
In your courtyard by your bastion,
Where the statues' gazes resemble your own,
With their loving looks, from living stone.
Copyright ©:
2017, John Lars Zwerenz
Last updated November 08, 2017