by John Lars Zwerenz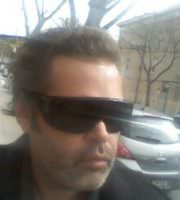 In the mists of the fall
I can still recall
A maiden whose face
Was fashioned with a grace
That came from a hallowed, sacred place.
Her eyes were dark, and her hair was long,
And her name was of a moonlit song
That ascended with an angel's gentle pace
To parapets, gilded, wrought with gold,
That glittered like a rivulet's somnolent race,
Down a furrow clad with the new and old.
She lived up high, in the tower of a bastion,
Which wavered in the light, with my starry eyed passion,
Whenever I would drink from her tresses of wine -
Her burgundy's bliss, of a timeless time,
Which tasted like redolent, poignant rhyme,
Whispered in the wind, when cathedral bells chime,
In an age when our kisses were hers - and mine.
Now her kiss is gone, and the baleful waves
That have drown her name in echoing graves
Still sing, still sing, of her gentle grieving,
Of my heart which lingers, leaving, leaving
This weary old world, transformed into grief -
As I wander as a weary, wan, dead leaf.
John Lars Zwerenz
From:
NEW POEMS BY JOHN LARS ZWERENZ
Last updated February 25, 2017