by Edgar Albert Guest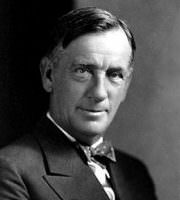 WALL have fights to make with self,
And these are the bitterest fights of all,
Worse than the fight for a hoard of pelf
Is the fight to master our vices small;
Worse than the fight on the battle line
Is the struggle that many a man goes through
To rid himself of the thirst for wine,
That he may live as he wants to do.
Temptation knocks at the good priest's door,
And fierce is the struggle within his breast,
But he kneels and prays till the siege is o'er
And rises a victor in the test.
And man and woman must fight as he
The things of self that would drag us down,
And over ourselves get the mastery
Else all we gain is a paper crown.
Oh, the fight for wealth and the fight for fame,
The fight for glory and world applause;
The struggle, too, for an honored name,
And I 'd list the fight for a noble cause,
Are simple things, if the truth were known,
Compared to the struggle a man goes through
In his fight with self, when he's all alone,
To live a life that is clean and true.
Last updated January 14, 2019