by John Kearsley Mitchell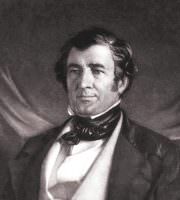 If friends must leave us for the tomb,
And make our hearts all lonely here,
It is a sunbeam 'mid the gloom,
To shed alone aiSection's tear ;
To weep, in hope, for those who die.
The tear of temper'd grief to shed,
To see the grave reflect the sky.
And view the angel, in the dead.
Let fond remembrance only mourn
Sweet images of goodness tried.
Of passions quell'd, of sorrows borne.
Of honor strongly fortified.
Last updated June 27, 2019