by Malcolm Lowry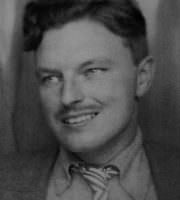 You are not the first man to have shakes
The wheels, the horrors, to wear the scarlet
Snowshoe, nor yet the invincible harlot
Dogged by eyes like fishnets. Leaning, aches
The iron face with agate eyes, and wakes
The guardian angel, sees the past,
A parthenon of possibilities.
You are not the first caught lying
Nor yet to be told that you are dying.
Last updated September 29, 2022