by Malcolm Lowry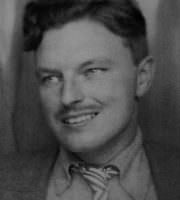 Roderick Usher rose at six
And found his house in a hell of a fix.
He made the coffe and locked the door,
And then said, what have I done that for?
But had poured himself a hell of a snort
Before he could find any kind of retort,
And poured himself a jigger of rum
Before he heard the familiar hum
Of his matutinal delirium
Whose voices, imperious as a rule,
Were sharper today, as if at school:
Today, young Usher, you're going to vote.
Said Roderick, that's a hell of a note.
So he packed his bag full of vintage rare,
His house fell down but he didn't care
And took the nine-thirty to Baltimore
And was murdered, promptly, at half past four.
Last updated September 29, 2022