by Peter Riley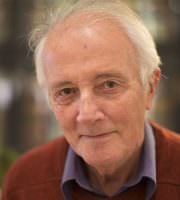 By night the tap drips, the gas-fire
hisses for more shillings, occasional
cars pass outside. Be ready
to leave any time at short notice.
Always keep a suitcase handy.
Snow came but was trodden away
quickly into slush and mud.
Cold black lines
intersect on the pavement.
Last updated July 20, 2021