by John Lars Zwerenz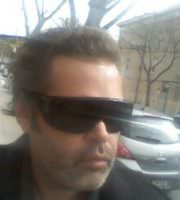 THE GRAVEYARD
The spider and the lizard have made their home
Within my mind where they accuse me of sin,
And all things inhuman, brutal, amid the din
Of despairing corpses which grasp as they roam
Through my black, sable psyche where poisoned blood
Runs like maddened, wild, wailing wine.
The sea of the graveyard is of a tawny brine,
Giving up its dead in a grisly flood.
And as I clutch at the sky,
Bereft of all light,
In the horror of my godless night -
I am already dead - and can nevermore die!
John Lars Zwerenz
From:
Ecstasy And Other Poems by John Lars Zwerenz
Last updated December 14, 2015