by Arthur Rimbaud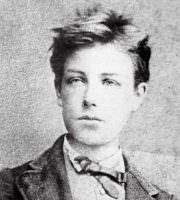 Perhaps an Evening awaits me
when I shall drink I peace in some old Town,
and die the happier: since I am patient!
If my pain submits, if I ever have any gold,
shall I choose the North or the Country of Vines? …
- Oh! It is shameful to dream - since it is pure loss!
And if I become once more the old traveler,
never can the green inn be open to me again.
Last updated July 05, 2015