by Anthony Mondal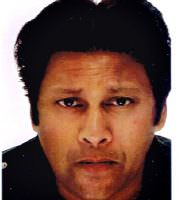 The Death of a Plant
Sitting in the corner, upon the ledge
looking gloomy, looking sad, very much on the edge
Weeping in grief
For want of sunlight and fresh air brief,
Leaves, they are stained with oily grease
The poisonous fumes, makes life unease.
Surrounded by tools and machineries of all kind.
Not to mention, the people devoid of hearts kind.
Cold and damp is the room temperature
Where things delicate, have no place, no future.
Slowly but surely toward death it proceeds.
Only to be replaced, by another plant indeed.
Uncared for, unwanted, suffering torture endless.
It will also follow thru, the same bloody cycle, more or less.
Yet it was only yesterday
In a garden full of mirth and joy
Tended they were, with much love and care
By a Kind Gardener Dear.
Copyright ©:
Anthony Mondal
Last updated April 19, 2015