by John Lars Zwerenz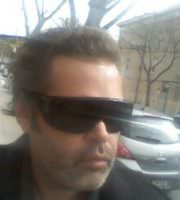 IN EVERY SEASON, ON EVERY DAY,
MAY EACH AND EVERY SOUL
SING YOUR PRAISES, O MARY! -
AND BE SUCCORED AT YOUR BREAST, FREE FROM ALL STRIFE.
QUEEN OF ALL ARTISTS, ALL PRAYERS, ALL SONG:
THOU ART THE MAJESTIC LADY OF A CLOUDLESS LIFE;
A MOST RAVISHING MAID, NAUGHT BUT LOVE ALL ALONG.
MISTRESS OF EVERY SANCTIFIED BLISS,
YOU SHALL CONQUER ALL HEARTS, GRACING ALL BY YOUR KISS -
AND ALL OF CREATION SHALL GLORY IN THIS!
JOHN LARS ZWERENZ
"Audi, fili, et accipe consilium intellectus, et ne abjicicias consilia mea."
AVE MARIA, GRACIA PLENA
From:
ECSTASY AND OTHER POEMS BY JOHN LARS ZWERENZ
Last updated August 29, 2016