by John Lars Zwerenz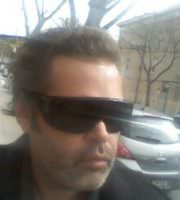 By The Lake
Modest in your evening dress,
You sit among the grasses of gold,
Amid the wavering watercress,
Lost in sumptuous raptures of old.
And in your sunlit reveries,
While a symphony sobs on the balconies,
The mountains in the distant, violet light
Gleam beyond the courtyard's statuary of white,
Where the first diamond orbs of night
Approach in veils from lindens bright.
How I long to touch you in those reeds by the lake,
And inhale the many perfumes that your sable tresses make,
Which carried on the wind leads me to dream,
Of a silent wood, and a flowing stream.
John Lars Zwerenz
From:
Eternal Verse by John Lars Zwerenz
Copyright ©:
2013 (First Edition)
Last updated February 17, 2016