by John Lars Zwerenz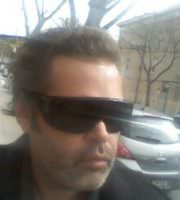 Dying as a nervous wreck
Is not the way to go.
I will not quiver at the quake of death.
I will ascend as a ship from a joyful deck.
I will leap into the azure freshet
Where the gleeful waters flow.
And my final, victorious breath
Shall be bravely met
With a merited bravado
Borne from decades of grief.
Yes, a glorious death is my crowning relief!
So why should I be afraid? -
The soul goes where it goes.
The stream rises where it flows.
And the spirit ascends as the body is laid!
From:
Poems by John Lars Zwerenz
Last updated June 20, 2016