by John Lars Zwerenz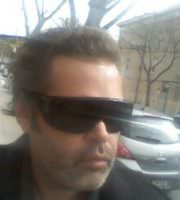 HER KISS
Order and measure, meter, words and rhyme
Are what I hear when cathedral bells chime.
My verse is borne in the soft, scented breeze,
And ferries to the blue, splendid ocean,
Near the rapture of the willow trees.
It wavers like my maiden whose love is fair and true,
Whose passion is tender, then a potent, violet hue
Possesses her heart, and she becomes all aflame.
Her kiss is of melodic gales: -
The harmonic cadence of her name.
John Lars Zwerenz
From:
Poems by John Lars Zwerenz
Last updated January 30, 2016