by John Lars Zwerenz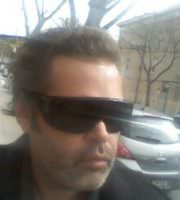 Soporific deity,
Thy hand hath clasped my own.
Below my castle's vine clad stone,
By the melodious, murmuring, purple sea,
I shall wander wherever you shall go,
In Elysian fields of gilded snow.
Let mellifluous, regal canticles play
From holly green mountains which surround
Vast, marble courtyards where the flowing sound
Of their airs touch fountains in the diamond day.
Hail liberty, grace and chardonnay!
From:
ECSTASY AND OTHER POEMS BY JOHN LARS ZWERENZ
Last updated June 20, 2016