by John Lars Zwerenz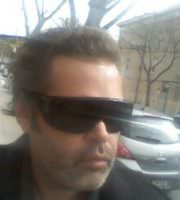 A WALK WITH MY LOVER
Come, my lover, let us kiss, and let us take
A walk in the wood, beneath the emerald pines.
Let us inhale the good, heady, wintry wines,
Under white, misty boughs which the larks' wings shake.
Come, my lover, let us hug and let us go
On frozen paths of silence, lined with stone,
To the alabaster court, where we can rove alone,
Through chilly, brisk gales which toss the snow.
And when the nascent moon grieves
Upon the smooth, bright, glistening land,
I shall collect your tresses in the braids of my hand,
And inhale their perfumes among the fallen leaves.
JOHN LARS ZWERENZ
From:
Crimson Leaves And Other Poems by John Lars Zwerenz
Last updated January 05, 2015