by John Lars Zwerenz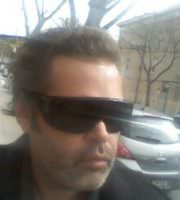 HER MELODY
I can hear it still. -
Languorously sighing, wistful and fair,
Her melody, through the summer air,
Carried over vases and vines,
Sprawling over the window sill,
Down the wall- to eglantines.
Melodically, it summons my will.
I can see her still. -
Caressing whites and ebonies,
In rhythmic time,
Gazing on the daffodil,
Atop her piano's flowing keys.
Her strain still sails like mint and rhyme -
And whispers solemn ecstasies.
John Lars Zwerenz
Last updated December 11, 2014