by John Lars Zwerenz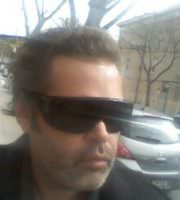 A Winter's Night
Take my hand, where the white petals play,
In the caress of the soft, winter breeze,
Which winnows through the snow clad trees,
Beneath the sky of a gilded gray.
Kiss me, my love, in the rapturous field,
Behind our cabin, where the fireplace does hold
The promise of embraces, strewn with gold,
For which we live, when we mutually yield
To one another's lips, to one another's heat.
We shall be higher than the angels, enthroned, complete.
And when the dawn shall rise God will find me there,
My head upon your bosom, my tears upon your hair.
John Lars Zwerenz
Last updated October 06, 2015