by John Lars Zwerenz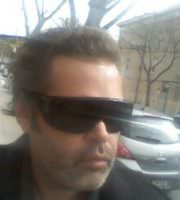 THE VAGABOND
Wandering through the countryside,
All things to my eyes became sanctified.
My coat became sacred too!
I dipped my hand into a stream of china blue,
And drank mystic ales from that good grove.
A mendicant, I walked to the edge of the plain,
And in the rapture of the falling rain
I discovered the meaning of love!
John Lars Zwerenz
From:
Ecstasy And Other Poems by John Lars Zwerenz
Last updated November 19, 2015