by John Lars Zwerenz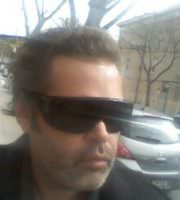 ALCHEMY
I wove my verses in a cluster of purple stars,
While dreaming on the meadow in the tender, April rain.
A mendicant, I wandered to the outskirts of the plain,
And I slept in the glow of a campfire's bars.
I awoke to the vast, blond horizon,
To dahlias, daisies, roses, to aromatic fleur-de-lis;
In my black sailor's coat, I arose to symphonies;
And at night I roved the Acheron.
I swam through a gulf of evergreen billows;
I ascended from the brine to the sight of splendid willows.
All prosaic things became sanctified.
Rubies and rings I presented to the queen,
In jeweled, velvet boxes, neatly tied.
And in alcoves near the river, I witnessed the unseen.
John Lars Zwerenz
From:
VISIONARY WANDERINGS by JOHN LARS ZWERENZ
Last updated December 07, 2015