by Cotton Mather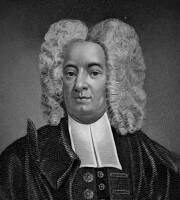 My Heart , how very Hard its grown!
Thicken'd and stiffen'd Clay:
Daily trod by the Wicked One;
Of Sin the Beaten Way .
An Heart , wherein compacted Weeds
Of Diverse Lusts abound;
No Entrance for the Heavenly Seeds,
Falling on such a Ground!
O my Almighty SAVIOUR, come;
Thy Word's wondrous Plow :
And let thy SPIRIT drive it home;
This Heart , Oh! Break it so!
Lord , let my Broken Heart receive
Thy Truth with Faith and Love:
May it a Just Reception give
To what falls from Above.
Will my GOD Plow upon a Rock !
Change thou the Soyl, my Lord!
My Heart once by thy Plow-share broke,
Will Entertain thy Word.
Last updated April 01, 2023